Portland Truck Oil Change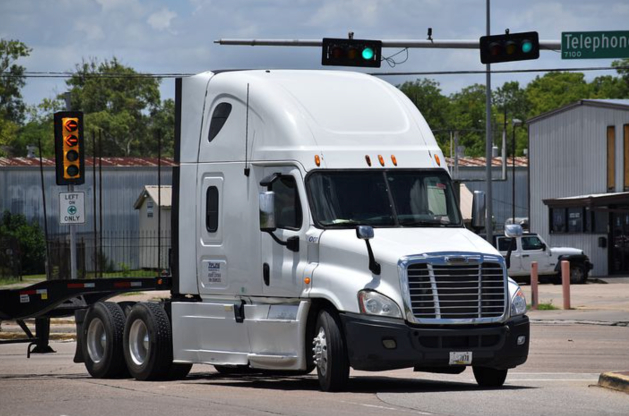 To keep your commercial truck running like a charm, regular maintenance is essential—and that includes regularly changing the engine oil. Luckily, Portland Mobile Truck Repair is here to assist you with that.
Generally, oil changes for trucks are every 25,000 miles. However, this figure is impacted by various driving habits and engine conditions. When you come to Portland Mobile Truck Repair, we will check your oil and review the results with you based on how often you drive as well as the state of your engine.
If it's been a minute since your last oil change or you're experiencing engine problems, visit Portland Mobile Truck Repair. We'll help get your truck back on the road and keep it running smoothly for years to come. Call us at (971) 715-2568!
Why Change Your Own Oil?
Looking to avoid the hassle and painstaking clean-up that usually come with oil changes? Look no further than Portland Mobile Truck Repair. Our qualified technicians will take care of your truck in a jiffy so you can get back on the road as soon as possible.
Or, if you're interested in part of our comprehensive fleet maintenance package that includes oil changes and regular check-ups–all to help keep your trucks(s) running safely and smoothly–just let us know. We're here to help!
We Use Only High-Quality Parts For Your Truck
At Portland Mobile Truck Repair, we only use high-quality lubricants and filters to keep your engine running well for extended periods. With our commitment to excellence, you can trust that we will help lengthen the life of your engine. We believe that our customers deserve top-tier services, so we promise to deliver excellence every day.
When you need truck repairs, Portland Mobile Truck Repair is the business to call. We're dedicated to offering our customers high-quality service at an affordable price. Downtime for a trucker can be expensive, so we work diligently to get your engine running smoothly again.
At Portland Mobile Truck Repair, we only use the best lubricants and filters. We offer a variety of products to suit your needs, and we're confident in our product quality. Contact us today to learn more about how we can help you.
If you're looking for trustworthy and professional truck maintenance, contact Portland Mobile Truck Repair today. We'll take care of everything from trailer repairs to engine repairs. For the quickest and most convenient truck oil change in Portland, call Portland Mobile Truck Repair.
Give us a call today at (971) 715-2568.