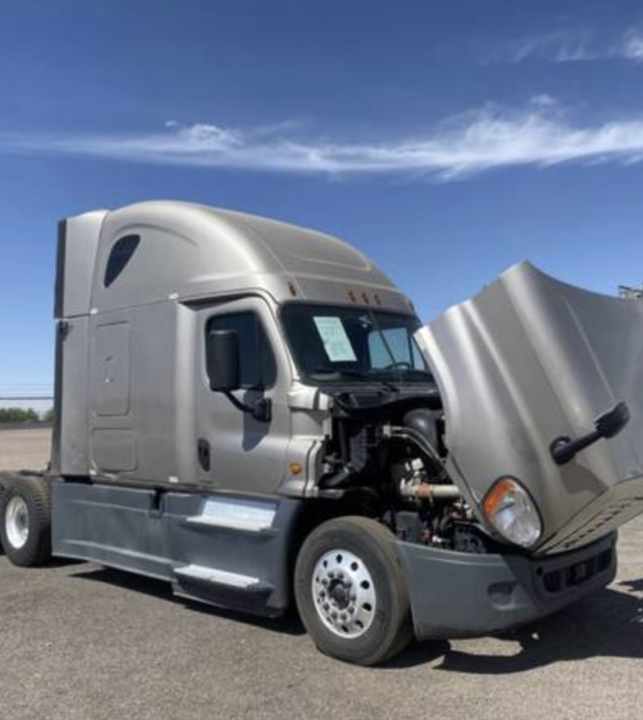 Portland Mobile Truck Repair is one of the most comprehensive mobile truck service providers in the tri-county area. Our team has decades of combined experience in the repair and maintenance of all industrial vehicles. We understand that your time is valuable, so we run a comprehensive system that is designed for you and every other truck driver who comes through our area.
Our team is available 24/7 to help you with whatever truck repair or maintenance needs you may have. We have a wide range of services that we offer, including:
Trailer hitches, locks, and reefer units

Oil changes and lubrication

Electrical system repair

Engine diagnostics and repair

Smog checks
And much more!
We know that keeping your truck running in top condition is essential to your livelihood, so we work hard to make sure that you can count on us when you need us. We also offer competitive rates, so you can keep your budget in check.
If you're looking for a reliable mobile truck service provider, then Portland Mobile Truck Repair is the perfect choice for you. Contact us today at (971) 715-2568 to learn more about our services, or to schedule a service appointment. We look forward to helping you get back on the road safely and quickly.
Where We Come From
We're based on championship stock that goes back a long way. Oregon truckers are some of the toughest in the industry, which means we have to be the same. It's important for us that you never need to worry about making a smooth delivery.
If you're a truck driver who's ever experienced trouble on the road, you know how important it is to have a reliable truck repair service at hand. Portland Mobile Truck Repair has been serving the Oregon community for over 20 years, and we're dedicated to providing our clients with the best possible service.
Our team of experienced mechanics has the knowledge and skill to handle any repair job, big or small. We pride ourselves on our ability to work quickly and efficiently, so you can get back on the road as soon as possible.
In addition to our truck repair services, we also offer roadside assistance. No matter what type of vehicle you're driving, we're here to help you get back on the road safely and quickly.
If you need truck repair or roadside assistance in Oregon, don't hesitate to call Portland Mobile Truck Repair. We'll be happy to help you get back on the road as quickly as possible.
Our Mission
Portland Mobile Truck Repair is dedicated to providing quality mobile truck repair services to the residents and businesses of Portland, Oregon. We are committed to providing our customers with fast, reliable, and affordable service. We strive to maintain a high standard of customer satisfaction by maintaining a fleet of well-maintained trucks and employing experienced and qualified technicians.
Our Vision
Portland Mobile Truck Repair will be the most trusted and reliable mobile truck repair service in Portland. We will offer quick, quality repairs at a fair price. We will always put our customers first, and we will always work hard to earn their trust.
Call Portland Mobile Truck Repair today by dialing (971) 715-2568.