Portland Commercial Truck Suspension Repair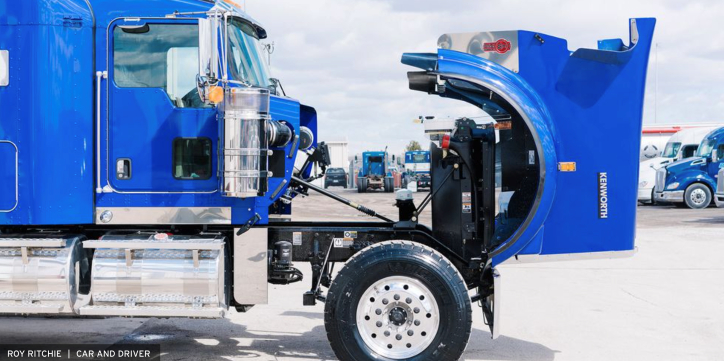 Trailblazers in the truck repair and maintenance industry, our ASE-certified technicians are Portland's top choice. With expansive experience and training, we guarantee to keep your truck running safely on the road. Call us at (971) 715-2568 for excellent commercial truck suspension repair in Portland!
The Cost of a Commercial Truck Suspension Repair
At Portland Mobile Truck Repair, we provide top-of-the-line services to truck owners in need of repairs. Whether it's your transmission or suspension that needs work or you're dealing with a diesel engine issue, our team is more than qualified to help get your truck back up and running again. And unlike other repair shops, we believe in being transparent with our pricing–no hidden fees here! Plus, if you ever find yourself stranded on the side of the road, know that our 24/7 roadside assistance service will come to the rescue.
Common Problems with Commercial Truck Suspension Systems and How Can They be Repaired?
Despite truck suspensions being tough, they can endure the same wear and tear as any other vehicle part. However, these issues can be fixed easily so your truck feels new again.
One common problem with commercial truck suspension systems is shock failure. With time, the shocks on a truck can become worn down, making the ride bouncier and less smooth when driving on bumpy roads. This could be a large safety hazard if not addressed quickly, so it's crucial to have the shocks replaced as soon as possible.
Another problem for truck suspensions is air suspension issues. Air suspensions are supposed to adjust the ride height of a truck, but they don't always work correctly, which leads to the Truck sitting too low or too high. This makes driving the truck uncomfortable and also creates problems for the tires.
A problem that is often seen with truck suspensions is bad ball joints. The suspension of the wheels is connected by ball joints, and they can get damaged with extended use. This leads to a situation where the truck shakes or wobbles when being driven, as well as causes tires to wear out much faster than they should.
If your truck is giving you trouble and you don't know where to take it, look no further than Portland Mobile Truck Repair. We will come to you so that you won't have to waste time or money getting your vehicle towed. In addition, we can fix most problems quickly and easily because we are experts in the field. So if suspension issues or any other problems are plaguing your truck, give us a call today.
Commercial Truck Suspension Repair–When Is It Time?
Portland Mobile Truck Repair fully comprehends that your truck is essential to your making a living. That's the motivation behind why our team gives the best quality truck suspension repair services in town. If driving your truck feels like hitting every pothole, it might be time for a suspension repair. Not only do we offer convenience by coming to you, but we're always professional and polite because your confidence in our service is important.
Give us a call today at (971) 715-2568 and schedule a free consultation so we can discuss how best to serve you.